Posts: 2963
Joined: Wed Feb 17, 2010 2:03 pm
Location: Old Virginny
Tue Feb 08, 2011 8:01 pm
I recently acquired some mint-conditioned glass slides promoting the Colleen Moore-Gary Cooper film, LILAC TIME (1928) and its charming theme song. I have two more enroute that I hope are the first part of the song. These represent the last verse.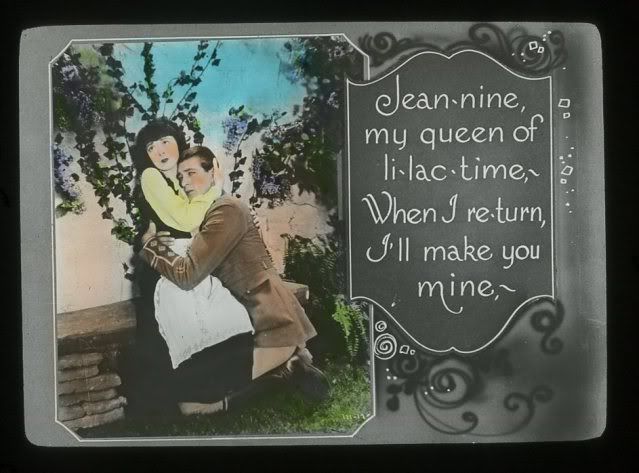 Might be nice to add on one of the recordings from Youtube, either Gene Austin or John McCormick.
Last edited by
bobfells
on Sun Feb 13, 2011 9:42 am, edited 1 time in total.