ROBERT BENCHLEY's STETSON "THREE-WAY" HAT
Posted:
Sat Jun 24, 2017 12:41 pm
I didn't think it went much beyond a magazine ad, which occasionally shows up on eBay: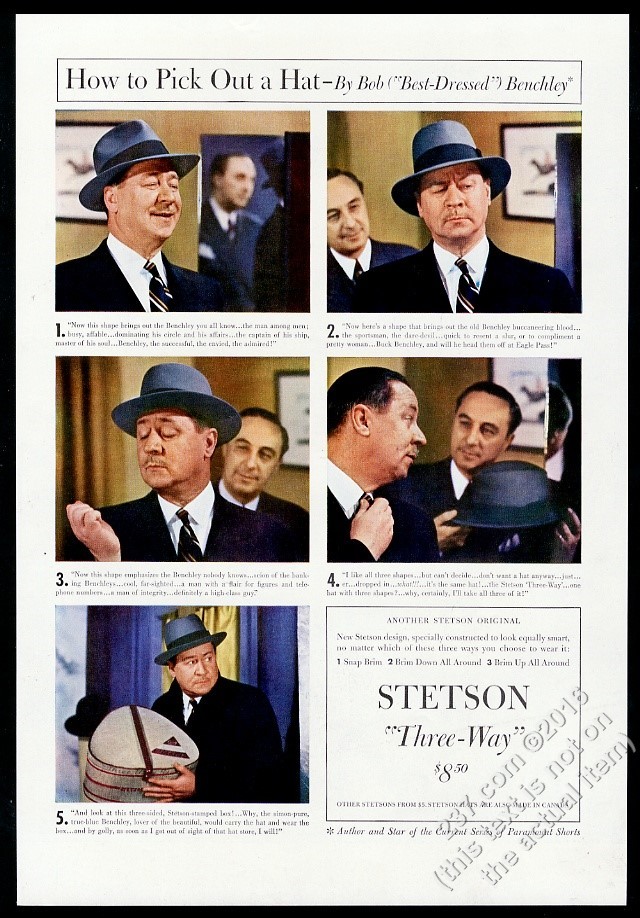 The surprise was in finding that the hat box lid's interior had three photos of - and text by (?)- Benchley.
Sorry so blurry!