Posts: 119
Joined: Wed May 02, 2018 2:46 pm
Location: Joshua Tree
Thu May 10, 2018 3:06 pm
I've recently been immersing in the filmography of legendary Chinese silent actress Ruan Ling-yu (1910-1935) and Chinese silent film, which is a real treasure trove of discoveries on par (in my opinion) with Japanese silent cinema. Unfortunately, virtually all the major films of Chinese silent cinema and the films of Ruan Ling-yu have not seen releases with the exception of some via Cinema Epoch (albeit very often in poor quality) and BFI's underwhelming non-HD transfer of
The Goddess
last year. From what I understand, the China Film Archive is apparently difficult to work with regarding restorations and releases, but perhaps this will change someday, and many of these films will be blessed with BD releases (a Criterion boxset of all of Ruan Ling-yu's films, please!). The CFA is notoriously known for botching restorations (most notable with the sound on
Spring in a Small Town
), so underwhelming releases may be the norm for another generation unless something radically changes with the CFA. Sadly, if Ruan Ling-yu have lived just another year or so, she would've likely seamlessly transitioned into sound pictures at a crucial time of nationalistic/progressive film-making in China. These are some of her silents I found to be excellent for what they are and that I would most recommend. She may not be exceptional as an actress to all or even most, but I personally find her screen presence to be incredible and hauntingly naturalistic.
1.
Tao hua qi xue ji/The Peach Girl
(1931) / SFSFF 2000
2.
Yi jian mei/A Spray of Plum Blossoms
(1931) / SFSFF 2010
3.
Lian ai yu yi wu/Love and Duty
(1931) / SIFF 2017
4.
Xiao Wanyi/Little Toys
(1933) / SFSFF 2012
5.
Shennü/The Goddess
(1934) / SFSFF 2004
6.
Xīn nǚ xìng/New Women
(1935)
7.
Guó fēng/National Customs
(1935)
Love and Duty
(1931) recently underwent a 2K restoration via Ritrovata in 2014 and premiered at Seattle's 2017 International Film Festival (SIFF). To my knowledge, this is one of the first (if not first) films of the Chinese Silent Era to receive this treatment, and certainly the first of any of Ruan Ling-yu's films. Did anyone get a chance to see it? Here's a preview that was posted in anticipation of its screening a year ago:
https://www.siff.net/festival/love-and-duty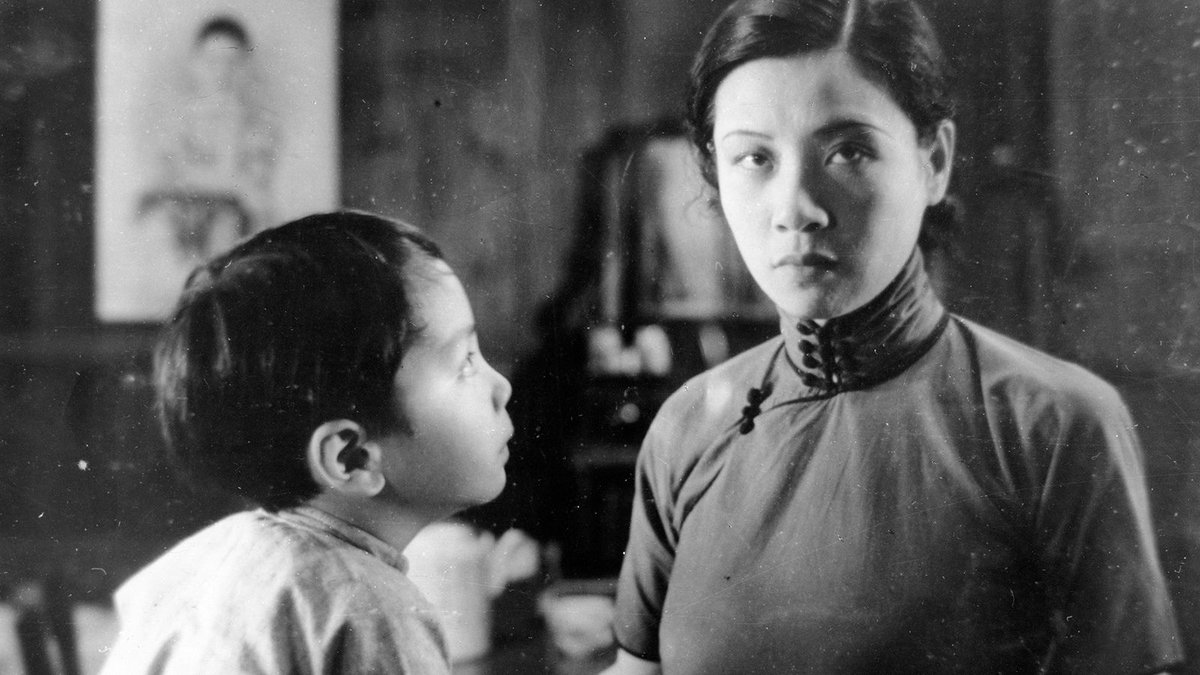 Last edited by
Keatonesque
on Sun May 13, 2018 10:32 pm, edited 4 times in total.