Posts: 7
Joined: Fri Jan 29, 2010 11:28 am
Fri Jan 29, 2010 12:00 pm
Hi all, this site was recommended to me for finding out more about some old films that I found while working up in the attic of an old 1850's era rowhouse in Washington D.C. The attic had not been entered in 100+ years, and there was a TROVE of "treasures up there". What a fascinating place! In any case, the homeowner let me keep these two films for my "efforts". Do these ring a bell with anyone? One is a Charlie Chaplin film (but I can't find a title although the number "377" is on the first 6-7 frames. The other is called "Tom Mix in Indian Attack".
I'm curious about their history, and (as I'm sure that MANY newbies ask) if they have any inherent value. Anything anyone knows would be gratefully appreciated.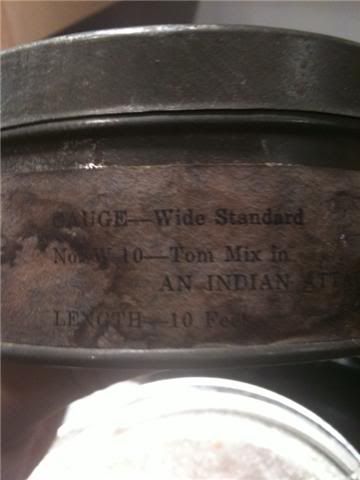 Last edited by
Spidey7
on Fri Jan 29, 2010 12:17 pm, edited 2 times in total.