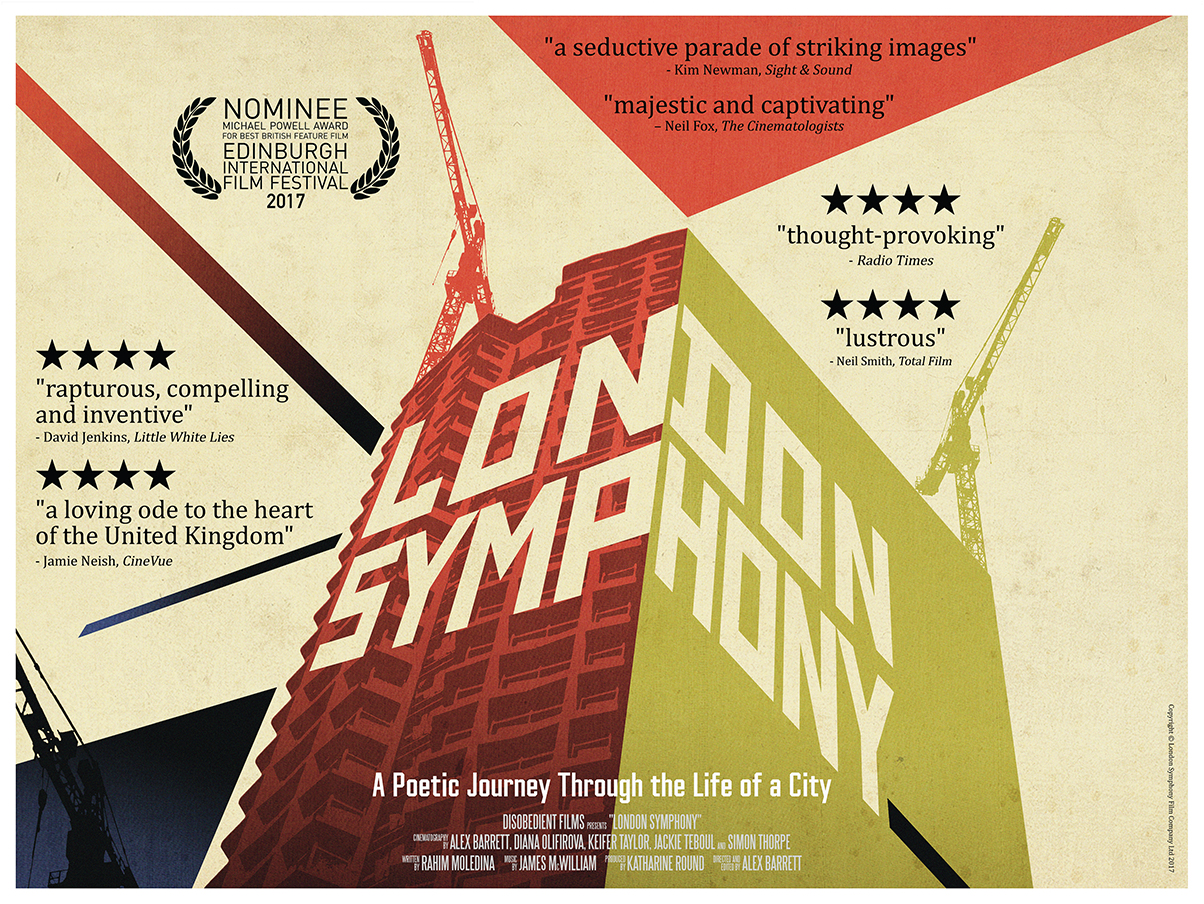 Hi All,
I'm delighted to be able to say that my new silent film LONDON SYMPHONY is now available internationally, both digitally and physically, through Flicker Alley. The film can be streamed at
https://flickeralley.vhx.tv/products/london-symphony
" target="_blank, and/or purchased on region free bluray at
http://www.moviezyng.com/810162030490.a ... storeid=44
" target="_blank.
Bonus features on the disc are as follows:
- London Medley (1933) – Courtesy of Film Preservation Associates, this 10-minute 'city symphony' (newly scanned in HD), is a fitting companion piece to London Symphony, presenting "intimate glimpses of life in the Old World's greatest metropolis."
- Hungerford: Symphony of a London Bridge (2009) – A direct precursor to London Symphony, this 3-minute film presents an abstract journey over Hungerford Bridge, London, and the footbridges alongside it.
- Exclusive Interview with Filmmaker Alex Barrett.
For those in the UK - the film is still on tour, and remaining screenings can be found here:
http://www.londonsymphfilm.com/tour.htm
" target="_blank.
If you want to find out more about the film, you can read a selection of ★★★★ and ★★★★★ reviews on our website, along with some interviews:
http://www.londonsymphfilm.com/press2.htm
" target="_blank.
Thanks for reading.
Alex