"Music For Department Stores" at dOCUMENTA (13) this summer: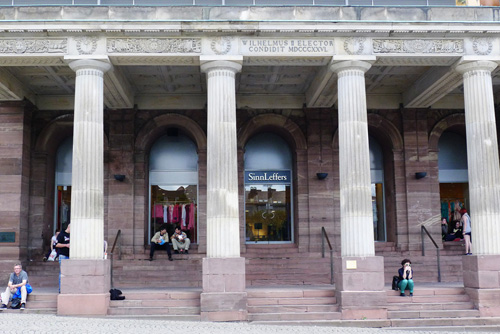 Shopping at the SinnLeffers department store in Kassel, Germany between June 9 and Sept 16? You'll be listening to photoplay music by Zamecnik, Ancliffe, Savino et al as part of an audio installation project that is part of the annual
dOCUMENTA festival
in German.
A CD of silent era mood music cues composed for scenes involving thought or reflection were newly recorded by the
Ives Ensemble
(Nederlands) for
Gabriel Lester's
project entitled "Music For Department Stores". The CD is being played over the sound system at the SinnLeffers department store during business hours.
A limited edition (500 copies) of the CD were made for the dOCUMENTA. Most of the photoplay cues were sourced from the Amsterdan Film Museum, and several selections on the 16-track CD for the project came from the music collection of Silent Cinema Presentations, Inc. (The Silent Clowns Film Series).