In the key of C, that is. I have no idea how rare or common these two pieces of sheet music are, but I enjoyed figuring them out on my piano.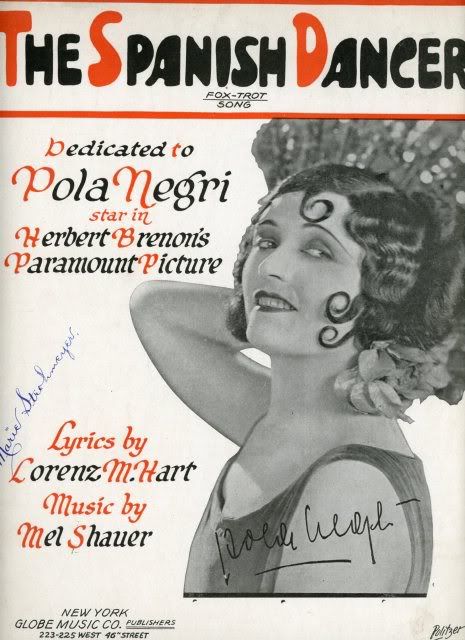 I thought I read that SPANISH DANCER is being restored to close to its full length but that may just be wishful thinking. At any rate, the theme song is a reasonably nice tango with lyrics by Larry Hart before he teamed with Richard Rogers.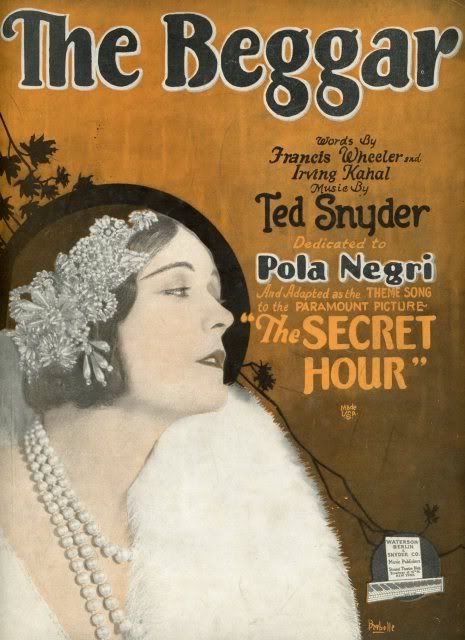 This song is rather strange and I was tempted to "fix" some notes especially at the finale. But I played it "as is"and wondered how anybody thought it would become popular. According to silentera.com THE SECRET HOUR's survival status is unknown. It was also called BEGGARS OF LIFE, which at least explains the song.