...........
Click To Read Book
.................................
Click to Hear Williams Sing
Lardner's
No Place Like Home
With Contributions from Ada Patterson
W E B Dubois George LeMaire
Leon Errol
W C Fields Nat Wills
George M Cohan
Percy Hammond
Ring Lardner Heywood Broun E F Albee
Click to Read

VAUDEVILLE


Caroline Caffin

-

Text

Marius de Zayas

-

llustrations

(Mitchell Kennerley. 1914)
A survey of the vaudeville scene of the day, with discussions and caricature sketches of nearly fifty leading performers. Many legendary names are included -- Harry Lauder, Nora Bayes, Ruth St. Denis, Vernon and Irene Castle, Elsie Janis, Houdini, Annette Kellermann, Al Jolson, Frank Tinney, Will Rogers, Bert Williams, Lillian Russell, Laddie Cliff, Ching Ling Foo. 49 plates in all: one in color (Bernhardt, the frontispiece), six in tint, and the remainder are black-and-white line drawings.
BERT WILLIAMS In The Movies
Newsreels, Selig Contract, Tarkington Films Project.....
N.Y. Times: Williams in 1916 NYC parade newsreel(s)
1/19/14:Will Rogers; Next Week:Bert;Buster;Winsor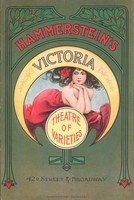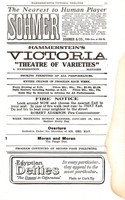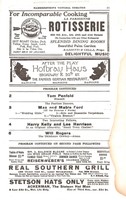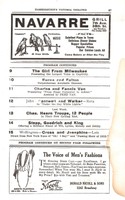 [/img]