My brain has early onset arthritis- won't you help, please?
The photo is signed "May" or "Mary."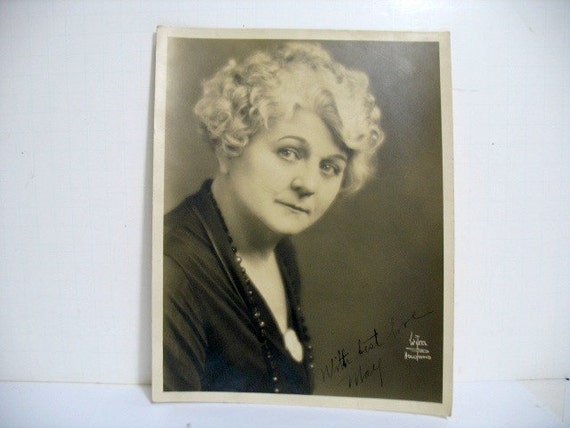 ---
---
The dealer to whose site you've linked is offering the same photo on Etsy- that's where I bumped into it. Though the dealer identifies the lady in the photo as McAvoy (1899-1984), I don't think it looks much like her, and, for the 50-ish woman in this photo to have been McAvoy, the portrait would have to have been taken when the
Witzel studio no longer existed
. But I most certainly could be wrong, as my eyes are, increasingly, for the most part, shame-faced liars.
---
Moderator
Posts: 9491
Joined: Tue Dec 18, 2007 12:31 pm
Location: Dallas, TX USA
Contact:
Conrad Nagel says, "If that's a photo of you May, I'll eat my hat!"
---