It's PROBABLY from a silent film, although some Italian postwar peplum hasn't been ruled out either.
It must be from some epic, although probably one without Romans. Egyptian/Babylonian/that sort of thing.
It's earlier than 1965 and it doesn't seem to be Ben-Hur (either one), Cleopatra 1912, Moon of Israel, or Intolerance.
EDIT. UNLESS IT'S BEEN DELIBERATELY CUT OFF, IT WOULD SEEM IT'S AT LEAST WIDESCREEN, SO I POST NEW VERSIONS OF THESE SCREENSHOTS: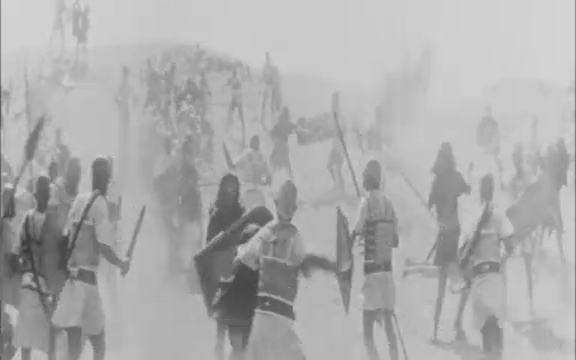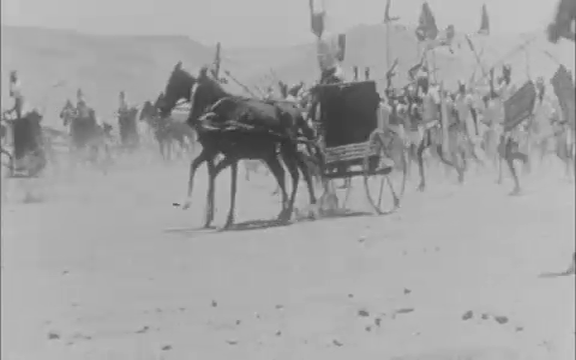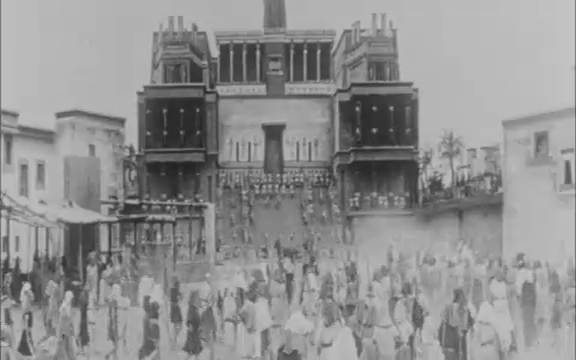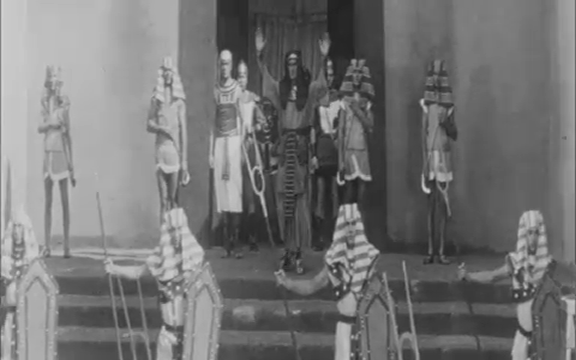 OR EVEN WIDER: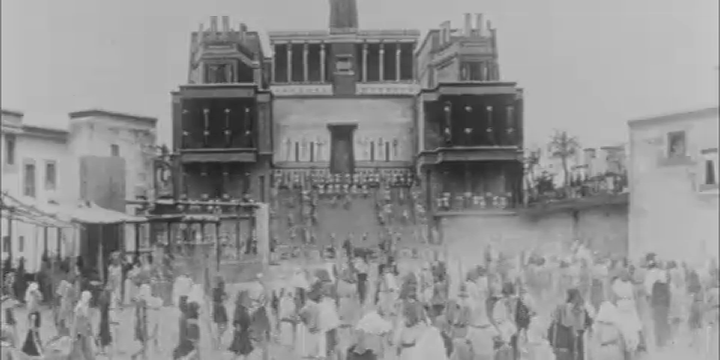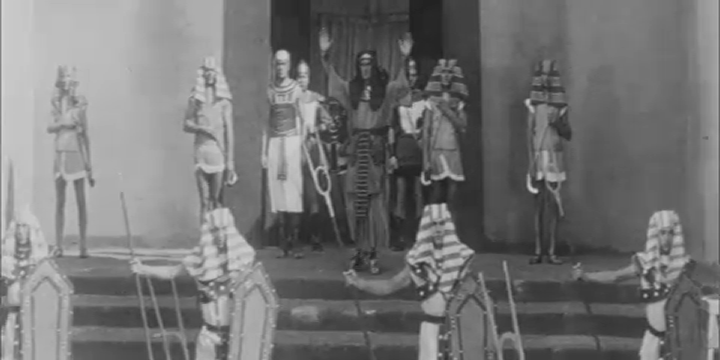 ORIGINALLY FOUND AS: