---
Posts: 231
Joined: Tue Dec 18, 2007 12:56 pm
Location: New Jersey
Excellent, thank you very much for sharing!
---
Posts: 231
Joined: Tue Dec 18, 2007 12:56 pm
Location: New Jersey
Yes, there is a connection between 3-D, Jerry Lewis and Star Trek!


Last edited by
silentfilm
on Thu Sep 15, 2016 11:24 am, edited 1 time in total.
---
Posts: 231
Joined: Tue Dec 18, 2007 12:56 pm
Location: New Jersey
I'm pleased to announce that we have just recorded our first feature commentary track. I had the great pleasure of joining Hillary Hess and Jack Theakston to discuss all aspects of THOSE REDHEADS FROM SEATTLE.
Throughout the 90 minutes, we cover the films production and limited 3-D release; the recently solved mystery of the origin of the Paravision camera and the technical challenges of filming in dual-35mm 3-D; the pioneering use of widescreen framing and the lost three-channel stereophonic sound; Lionel Lindon's outstanding and complex three-dimensional compositions; my decades long search for missing 3-D elements and so much more. In addition, Archive Technical Director Greg Kintz joins us for a ten-minute segment to describe the many challenges that he faced with bringing this stereoscopic gem back to life.
THOSE REDHEADS FROM SEATTLE are coming to 3-D Blu-ray from Kino Lorber in May 2017. Don't miss "3-D's big musical gal-stacked frolic!"
http://www.3dfilmarchive.com/those-redh ... om-seattle
" target="_blank
---
Posts: 231
Joined: Tue Dec 18, 2007 12:56 pm
Location: New Jersey
Kudos to Ned Price, George Feltenstein and their team at Warner Bros. for restoring SEVEN BRIDES FOR SEVEN BROTHERS. They've gone the extra mile to also include the non-anamorphic widescreen version in an upcoming Warner Archive Blu-ray release.
To quote film preservation master Robert Harris, this was "an expensive, and beautifully produced restoration."
We urge everyone to support this release (buy at least two copies) and perhaps we will see other costly restorations in the Warner Archive series? Their important MGM, RKO and Warner Bros. stereoscopic library holds twelve Golden Age features, two cartoons and three Pete Smith shorts.
Wouldn't it be wonderful to have those available on 3-D Blu-ray!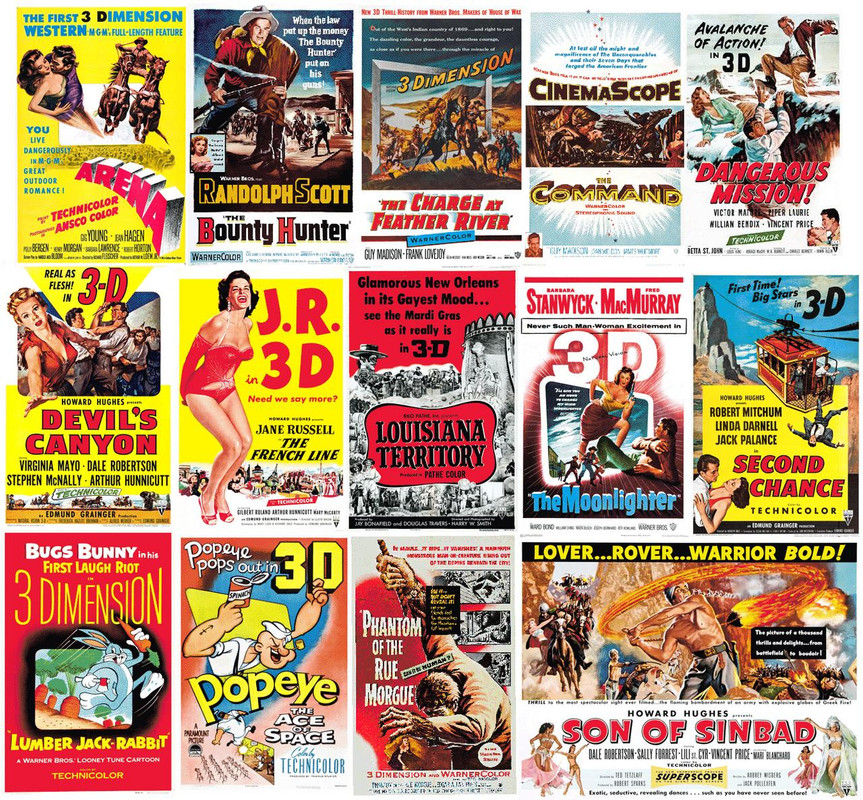 ---
I have the original DVD double and already ordered the Blu Ray I have been waiting to happen. One more off the list.
---
Posts: 231
Joined: Tue Dec 18, 2007 12:56 pm
Location: New Jersey
Why are there occasional flat scenes in vintage 3-D movies and why does REVENGE OF THE CREATURE rank at the top of that list?
This new page on our website will answer your questions!
http://www.3dfilmarchive.com/flat-scenes-in-3-d-movies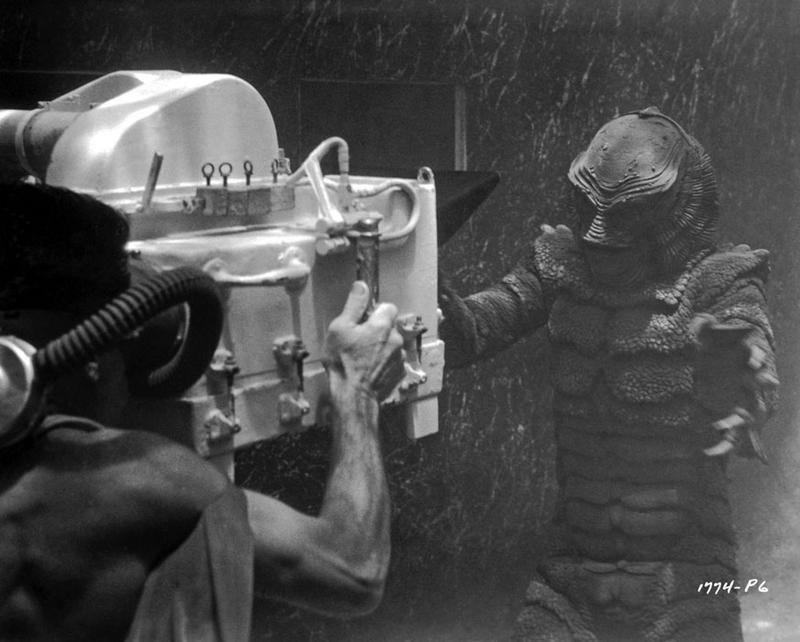 ---