Greetings all,
I have an unusual identification problem that I've never run into before.
The problem is the identification of a semi major actress in the 1947 film New Orleans with Satchmo.
The main female leads are Dorothy Patrick as "Miralee Smith" and Irene Rich as "Mrs. Rutledge Smith". When Miralee comes off the boat, she has a chaperone with her with numerous speaking lines. She is all through the film and later is introduced by Mrs. Smith as "Eulalie Carter".
She is not listed in the pressbook, AFI, imdb or any other reference material that I've gone through. Even the unnamed DRUNK is listed.... but not her????
She is on the cover of the French pressbook WITH Dorothy Patrick and Irene Rich. With the 3 ladies shown, she is the one on the left wearing glasses. Here is a link showing the French pressbook cover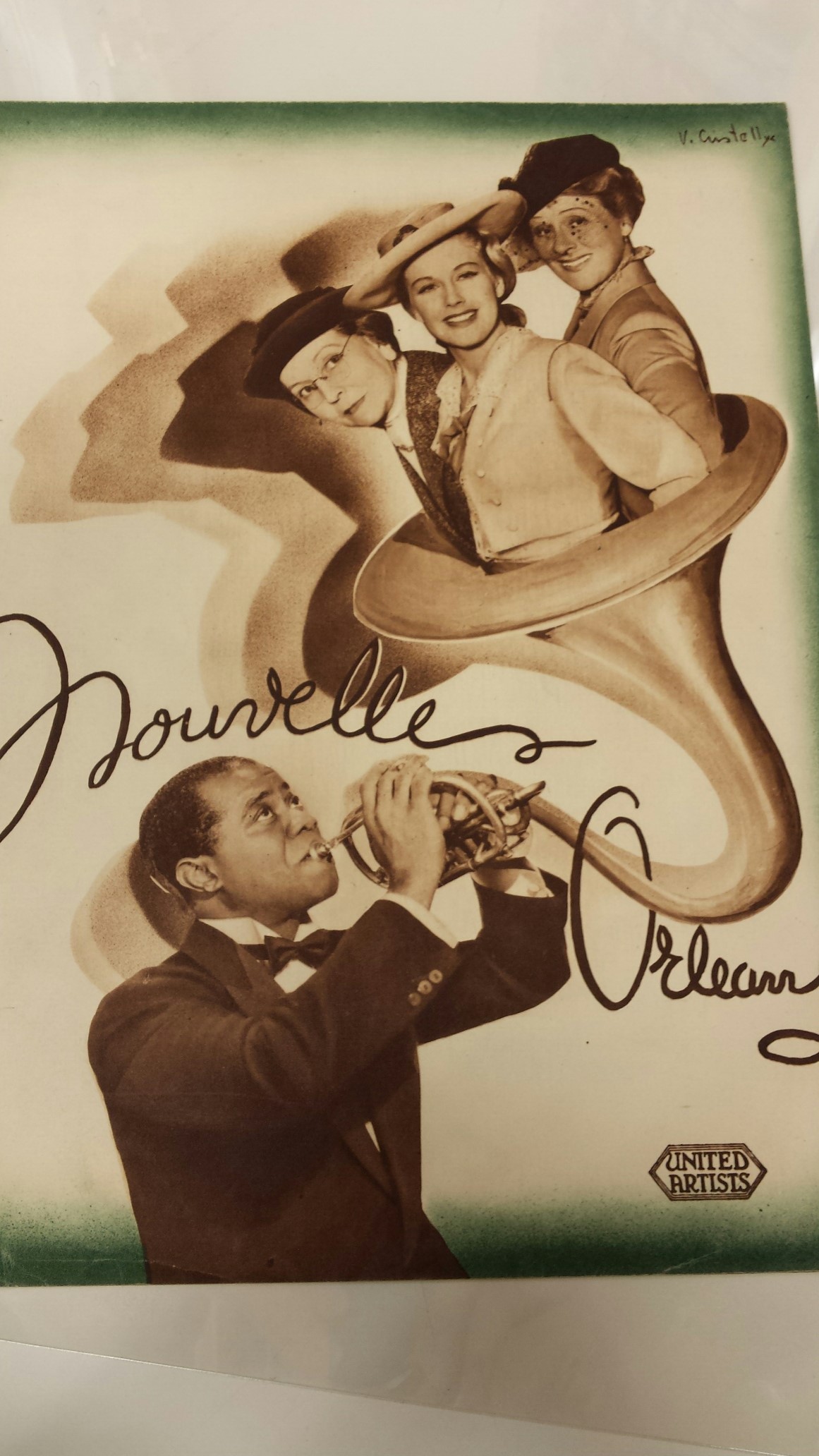 http://www.learnaboutmovieposters.com/n ... s1947.jpeg
" target="_blank" target="_blank
Does anyone have a clue who this actress is???
Thanks for any help,
ed
ed Poole
[email protected]
" target="_blank" target="_blank
film accessory researcher
LearnAboutMoviePosters.com
MoviePosterDataBase.com
GlobalCinemaResearch.org
HollywoodOnTheBayou.com
504-298-LAMP