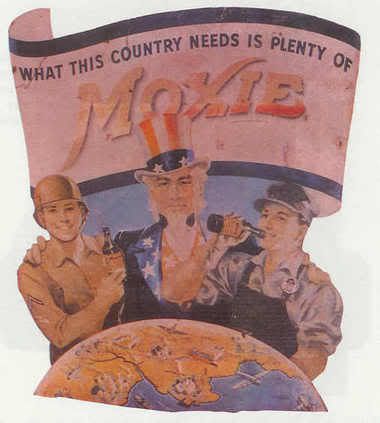 Just uploaded
a collection of radio ads for the Moxie Soda Company
's Second World War-era attempt to fight the domination of Coca Cola (and other popular sodas). It seems to me that this might have been the company's last major advertising campaign before it became largely a regional beverage in northeastern New England, before a disastrous attempt to reintroduce it to the marketplace with a new taste and bottle design in the mid-'60s (gee, where have we seen that before?). "New" Moxie didn't last long, and was re-reintroduced with something similar to its old flavour, and a "I've learned to take the bitter with the sweet" ad campaign.
And if you enjoyed the ads, feel free to enjoy these
Great Moments in Moxie
.